7 active listings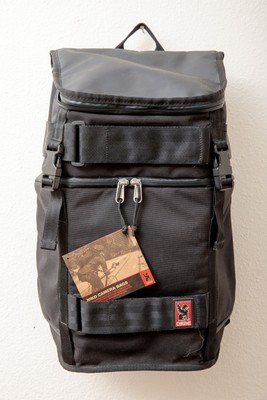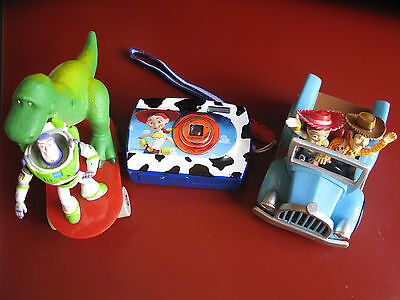 25.00
Buy It Now
or Best Offer
Featured Products
【Full accessories & multi funtional】 Multiple recording modes...
【Built-in WiFi & Longer Working Time】 - Sharing & editing videos...
【30M Waterproof Camera】 - A water-resistant case allows you to dive...
Product Description
Cocopa HD sports action camera can capture videos and pictures when you snorkeling, swimming, surfing, cycling, skateboarding, climbing and hiking, record and share your life moments with family and friends at anytime.

2-inch HD Display
This waterproof action camcorder in 2 inch HD display and 170° ultra wide angel make it easy to capture the world in a lens perspective ensuring nothing will be missed out.

Longer Battery Life
Cocopa action camera comes with 2 900mAh batteries. Each battery can record up tp 60 minutes. You will no more worry about the recording time for this action camera.

Built-in WiFi
Sharing & editing videos and images easily and freely. Download the free app (iSmart DV) on your smart phone or tablet then connect with Cocopa action camera, and then you can take full control of the cam.

30M Waterproof Camera
A water-resistant case allows you to dive as deep as 30 meters under the water, available for you to capture all your details of adventures with interesting selfies and amazing videos. Ideal for water sports such as swimming, surfing, diving, etc. Enables you to catch every excellent moment in your life.

Note:
1. Make sure you get a Class 10 or above Micro SD card with the storage at least 8G and at most 32G;
2. When you use the action cam for the first time, please make it fully charged for long lifespan.
3. The waterproof case lens is covered by protective film, please peel it off before use.

Specifications:
* Screen Size: 2.0 inch
* Lens: 170° HD wide-angle lens
* Resolution of Videos Recorded: 1080P 30fps, 720P 30fps
* Photo Resolution: 12M / 8M / 5M / 2M
* Consumption: Single shots/Time Lapse (2S / 3S / 5S / 10S / 30S / 1 Minutes)
* Memory card: Class 10 Micro SD(Not Included), Maximum support 32G
* Ports: Micro HDMI, micro USB
* Battery: 2 x 900mAh Rechargeable Lithium-ion Batteries
* Screen Rotation: Yes
* TV Mode: Yes
* WIFI: Support Android and IOS App
* Waterproof Level: IP68 underwater 30 meters
* Dimensions: 60x25x40mm
* Weight: 58g

Package Contents:
1x Cocopa Camera
2x 900mAh Battery
1x Waterproof Case
1x Handle Bar/Pole Mount
7x Mount
2x Clip
1x Helmet Mounts
1x Bandages
5x Tethers
1x Protective Backdoor
1x USB Cable
1x Lens Cloth
1x Manual

Ultra-Compact Mini Size 2 in 1 Lens. The unique design and amazing...
160° FISH-EYE LENS for wide hemispherical image offeres a strong...
20 X MACRO LENS for taking extreme close-up pictures of small...
Product Description
Let Mozeat detachable mini lenses to enhance your camera capability and create amazing photos.

Mini Lens is small enough to put into your pocket. Open the rubber case and give your friend a suprise.
Zooming and focusing are as quick as your camera can, but camera view is magically transformed.
Manufactured with superior grade glass optics and strong aluminum construction for enhanced durability.
Specially designed glass minimizes lens glare, reflection, ghosting and other artifacts for superb clarity.

Macro Lens:3 glass elements in 3 groups ( 20X amplification )
To explore the miniature world around you at 20X zoom magnification for stunning detail and vivid textures.

Fisheye Lens:3 glass elements in 3 groups ( 160°)
Achieve super wide-angle field-of-view. Produces strong visual barrel distortion to create a wide panoramic image.

Note & Tips:
-Before Use
Clean the lens with cloth regularly to get clear image.
Make sure the lens is aligned with your phone camera.
Not designed for center positioned phone camera.
-In Use
The Flash Light might be blocked when the lens is in use.
Macro lens should be used within 0.4 - 1 inch from the object.

Package Content:
-1 x Fish-eye lens
-1 x Macro lens
-2 x Clips
-2 x Lens cap holder
-1 x Microfiber cleaning cloth
-1 x Travel pouch
-1 x Instruction manual

Warranty:
-18 months Worry-free warranty
-24 hour email support & Photography Guide
-Helpful customer service & Online Support on FB

Beginner Camera Setups for Filming Skateboarding
Tread me on instagram: @ericbork Snapchat: ericbork Click to subscribe: http://www. sub_confirmation=1.
Best Sellers
Manfrotto Manhattan Mover-50 Camera Backpack - Gray
by eGlobal Central
The Manfrotto Manhattan camera and laptop Mover 50 backpack is professional for city commuters and people who are always on the move with their photography kit. The Manfrotto Manhattan bags are designed to be carried from home to work or anywhere while you go if that maybe walking or cycling. With their urban look they will be your perfect companion for your everyday city shoot! Its internal branded removable addendum instantly gives you two bags in one. The extremely functional internal pouch features the new Flexy Camera Shell an innovative sanctuary system engineered by Manfrotto. It s big enough to accommodate your DSLR with 70-200/2.8 lens attached plus up to 4 lenses and a flash. In the top part there is also extent for your premium mirrorless cameras (Compact System Camera) like a Sony A7 or Fujifilm XT series with standard zoom lens fastened plus one additional lens. You can take your gear out using the secure back access or the easy top access. On the front the NeverLose tripod holder combination allows you to carry your tripod skateboard personal items such as a jacket or even a drone. It will transform into a minimal chic Manfrotto Manhattan Backpack by storing the twin webbing in its front panel. It has two padded compartments on the other side to hold a 15.6 laptop and an iPad Pro 9.7. If you don t need to deem your photographic gear with you you can simply remove internal pouch and use your backpack as an everyday media bag. Great attention has been placed on selecting the best materials: extraordinary quality ballistic fabric protects your bag from scratches and the coated material on the bottom part allows you to easily clean your bag. All apparent fabric is treated making it water repellent and a rain protector is also supplied just in case of adverse weather conditions.
Latest News
Books
Directory
Amazon.com: skateboarding cameras
Amazon.com: skateboarding cameras. ... Noteworthy for Skateboarding... Works with all Cameras and Camcorders ... olloclip CORE LENS SET for iPhone 7 & 7 Plus: ...
Skateboarding 01
LIGHTING INFO: - AB 1600 leafless bulb camera left @ 1/2 power. - AB 400 bare bulb camera right @ about 1/2 power. - Triggered Via Cactus V4 - Powered with Migrant II Find me also on: FACEBOOK | TWITTER | GOOGLE+
Skateboarding
Photo by
nan palmero
on Flickr
IMG_2576redact
got a million duffeled up for the fuck of it.
Photo by
Josh Hartman
on Flickr
---